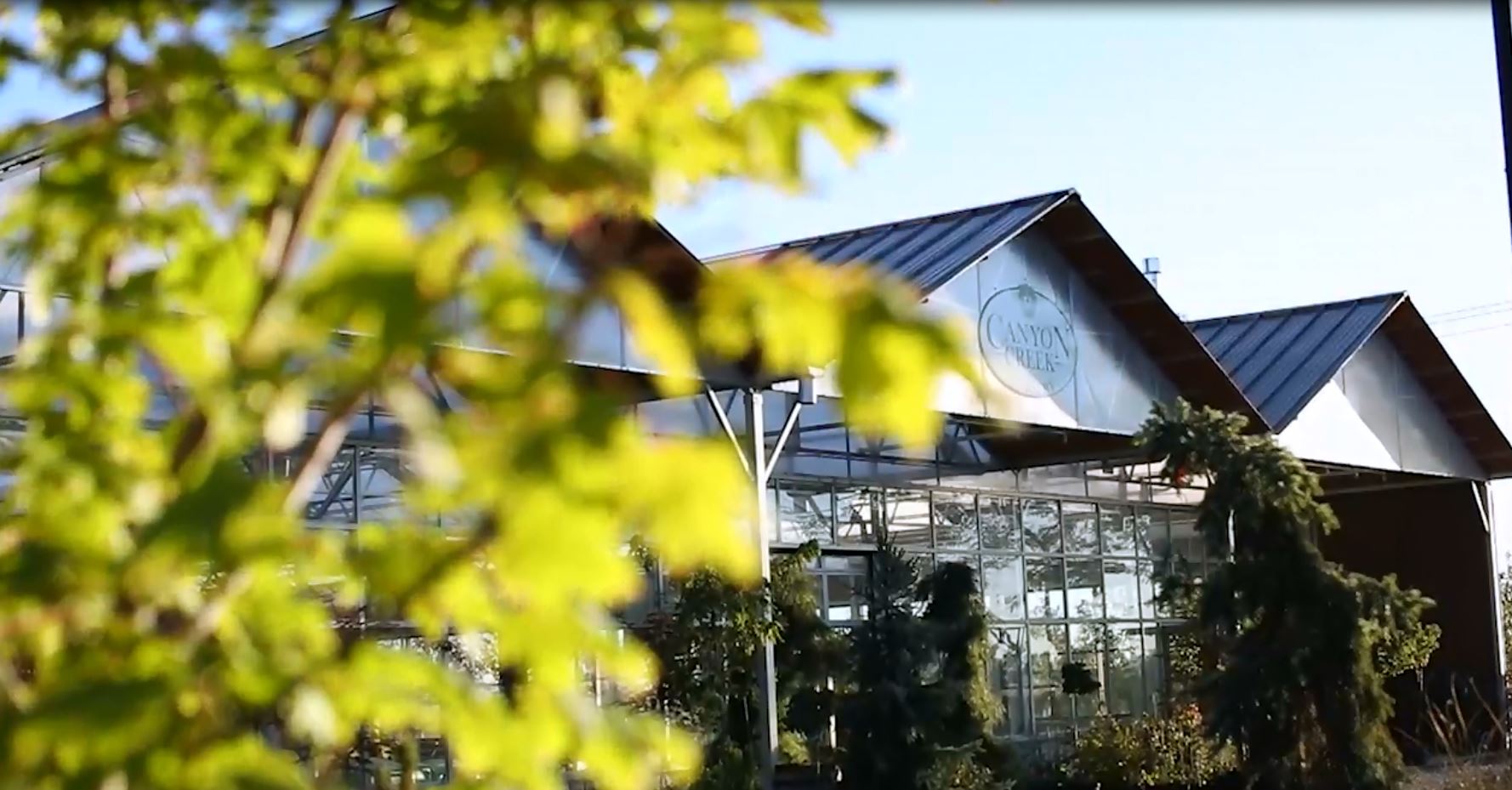 QUALITY
TREES, SHRUBS, & PERENNIALS
UNBEATABLE SELECTION - EXPERT ADVICE & SERVICE
Located on the West End of Billings for over 30 years, Canyon Creek Nursery offers the areas largest variety of quality trees, shrubs, & perennials
Canyon Creek Nursery is Billings area's retail and wholesale nursery destination. Located on the West End, we offer the largest variety of quality trees, shrubs, & perennials in the Yellowstone Valley.
Canyon Creek Nursery is a sister company to Land Design, Inc., a Landscape Architecture firm with over 16 years of practice. We have a broad spectrum of experience in various project types throughout the northern Rockies and beyond! Canyon Creek Nursery has joined our team as Billings area's retail and wholesale nursery destination, providing support for both our design and construction companies. All companies are located at our newly acquired nursery grounds on Billings' West End, which have been in operation under previous ownership for the past 30 years. The 20-acre operation features a new 13,000 square foot facility, with 8,000 square feet of green house and 5,000 square feet of office and retail space!
Phone
(406) 652-1010
Location
1730 South 48th
Street West
Billings, MT 59106
Hours
OPEN FOR THE SEASON!
Mon-Fri : 8am-5pm
Saturday : 10am-4pm
Sunday : CLOSED
UPCOMING EVENTS
No events
Follow us on Facebook

BULK ITEMS
Available by cubic yard or half yard, via pick up.
Amended Soil

Top Soil [ uncreened ]

Bark [ small nuggets ]

Bark [ shredded ]

Compost [ 1/2" screened ]

Crushed Rock - 3/4"

Decomposed Granite [ crushed ]

Limestone - 3/4"

Limestone - 3-5"

Masonry Sand

North Hills Gold

Pea Gravel - Washed

Road Mix - 3/4"

Soil Pep

Washed Round River Rock - 3/4"

Washed Round River Rock - 1.5"
BAG ITEMS
Available for purchase in our store.
Bark [ small nuggets ]

Bark [ medium nuggets ]

Canadian Peat [ compressed ]

Cedar Mulch [ compressed bale ]

Compost - Glacier Gold

Compost - Rocky Mountain

Gorilla Hair

Glacier Gold Pro Potting Soil

Soil Pep
We are no longer delivering bulk materials or plants. If you need delivery we can connect you with local companies that can provide that service.
Canyon Creek Nursery in Billings, Montana is accepting applications for seasonal positions in our new garden center. We are seeking applicants interested in gaining experience in the retail, wholesale, and greenhouse industry. Prospective employees will have the opportunity to work within a creative, multifaceted organization comprised of Landscape Architects, Landscape Contractors, and Nursery Professionals. Plant knowledge, experience with retail customer service, and small equipment operation are a plus.
We are not currently hiring for the 2019 season.

Full-time Seasonal Nursery Field Worker - Job details
Part-Time Nursery Retail Sales Associate - Job details
Call during business hours or email to talk about open positions or download and fill out an EMPLOYMENT APPLICATION (PDF).
FOR ADDITIONAL INFORMATION, PLEASE CONTACT:
Ann McKean: Operations Manager - Canyon Creek Nursery
Phone: (406) 652-1010
Email: Annm@canyoncreeknursery.net